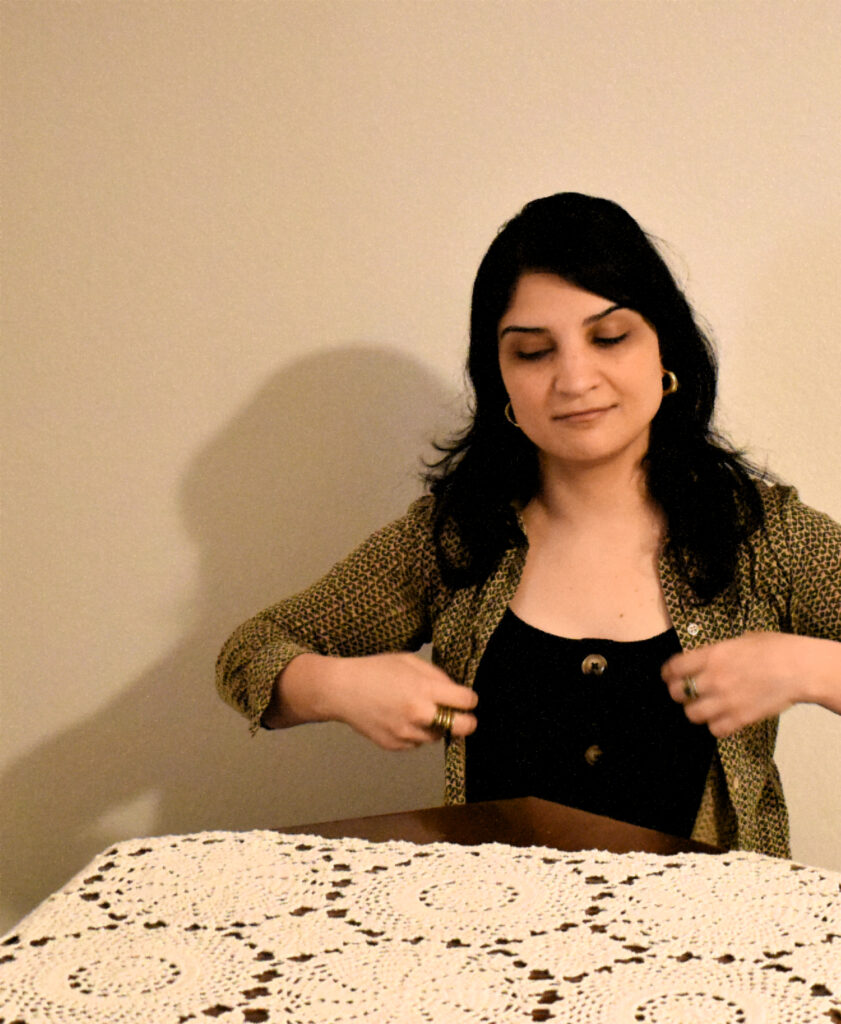 As a composer and performer of electroacoustic music, Sarah Davachi's (b. 1987, Calgary, Canada) work is concerned with the close intricacies of intimate aural space, utilizing extended durations and simple harmonic structures that emphasize subtle variations in texture, overtone complexity, psychoacoustic phenomena, and temperament and intonation.
The instrumentation she employs is varied, including electric organ, pipe and reed organ, piano, tape-replay samplers, analog synthesizers, voice, early Western strings and keyboards, and orchestral strings, brass, and woodwinds, with mutual idioms often layered in tonal counterpoint.  Similarly informed by minimalist tenets of the 1960s and 1970s, baroque leanings toward slow-moving chordal suspensions, and experimental production practices of the recording studio environment, in her sound is manifest an experience that lessens apprehension of consonance and dissonance in likeness of the familiar and the distant.
In addition to her acclaimed recorded output, including 2019's Pale Bloom on Superior Viaduct, 2018's Gave in Rest on Ba Da Bing, and 2018's Let Night Come On Bells End The Day on Recital, Davachi has toured extensively across the globe and has shared the stage and collaborated with artists such as Grouper, William Basinski, the London Contemporary Orchestra, Thom Yorke, the BBC Scottish Symphony Orchestra, Alessandro Cortini, Ian William Craig, Kara-lis Coverdale, and filmmaker Paul Clipson.
Sarah operates the record label Late Music, founded in 2020 with the partner labels division of Warp Records; Cantus, Descant, a double LP of new works for pipe organ, reed organ, and electric organ, was the imprint's first release. In 2023, Sarah released Selected Works I & II and this November will release Long Gradus: Arrangements, the definitive string quartet version of Long Gradus.
Sarah has also written the score for Sky Peals, which received its world premiere at Venice Film Festival, and saw its UK premiere at BFI London Film Festival on 11th October, where it was nominated for the Sutherland Award for First Feature.
She is currently a doctoral candidate in musicology at UCLA and is based in Los Angeles, California, USA.