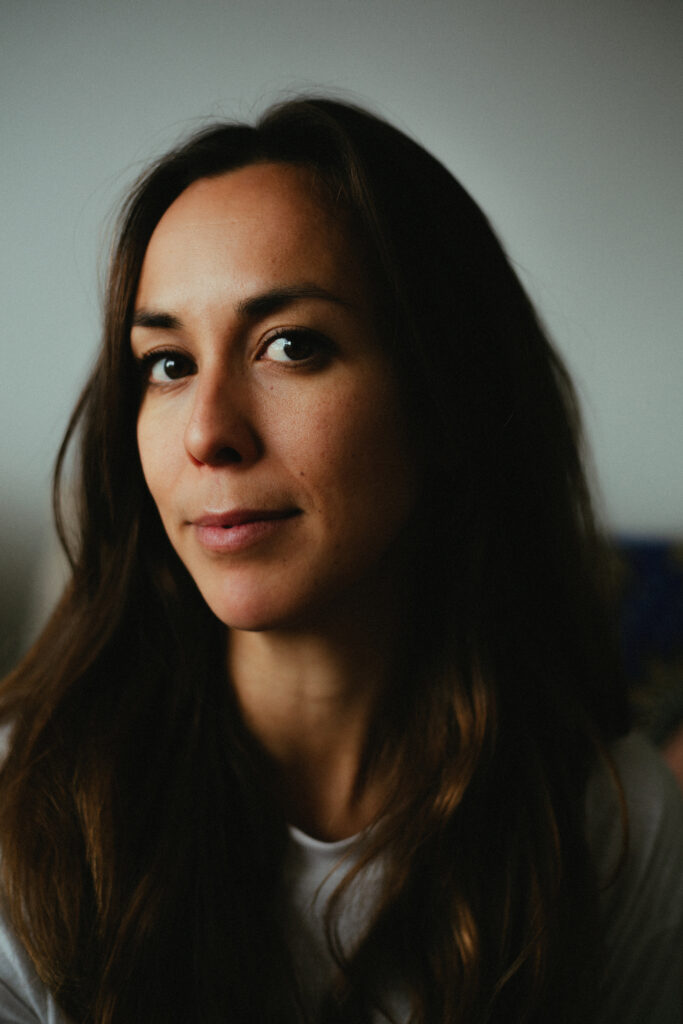 Mara Simpson is an award-winning film composer, multi-instrumentalist, performing artist and songwriter. Her critically acclaimed work seamlessly blends electronic, acoustic and orchestral instruments, exploring her love for tape delays, analogue synths and field recordings.
She's become known for her dynamic live show and genre-defying musical works including scores for the TV series SILO and magical-realist film Blue Hour, as well as her collaborations with Hidden Orchestra, Cerys Matthews, Poppy Ackroyd, and Alexandra Hamilton-Ayres.
Her 2019 album, 285 days was included in Rough Trade's Album Club. Its partner album 285 Days Retold, released later that year, featured remixes by Poppy Ackroyd, AVAWAVES, Alexandra Hamilton-Ayres, Voka Gentle and Mara herself.
In Jan 2021 Mara's guitar work, field recordings and vocals were included on the release of We Come from the Sun by Cerys Matthews with Hidden Orchestra and features 10 UK poets: MA.MOYO, Raymond Antrobus, Lemn Sissay, Liz Berry, Anthony Anaxagorou, Adam Horovitz, Cia Mangat, Imtiaz Dharker, Kim Moore and Kayo Chingonyi.
Later that year saw the release of Mara's 3rd studio album, In This Place, a heady blend of alt-folk, analogue synth and classical composition interspersed with ambient tracks. The album got great support from BBC Radio 6 Music, BBC Radio 3 Unclassified with Elizabeth Alker and BBC Radio Scotland with Roddy Hart.
At the end of 2021 the EP Ciara was released, a collaborative EP between Mara Simpson and Alexandra Hamilton-Ayres. Blending Mara and Alexandra's textures and landscapes, Ciara is a melting pot of neoclassical, cinematic synth-pop.
In 2022 Mara released LAYERS, an instrumental, reimagining of In This Place where Mara isolated different stems to create ambient soundscapes.
That same year Mara took her live band to the iconic Real World Studio to perform a special live concert recording.
Mara has composed additional music for the Apple TV series SILO (2023) and the full score for the film Blue Hour (2023). In October, she releases her new single Ropes featuring the trailblazing Her Ensemble, and embarks on a mini tour, taking in dates around the UK and Portugal.
Based in Stroud, Mara is classically trained in composition, piano and Spanish guitar. She has performed over 300 shows, both on festival stages and intimate concerts, most recent stages include Fusion (Germany), Kaltern Pop (Italy), Together the People (UK) and Sazavafest (Czech). Mara's music has taken her across Europe, to New Zealand, Australia, the US and around home shores in England, performing in venues small and large. She's become known for captivating audiences with her soulful melodies, rich lyricism, captivating voice, unassuming charm and wicked laugh.