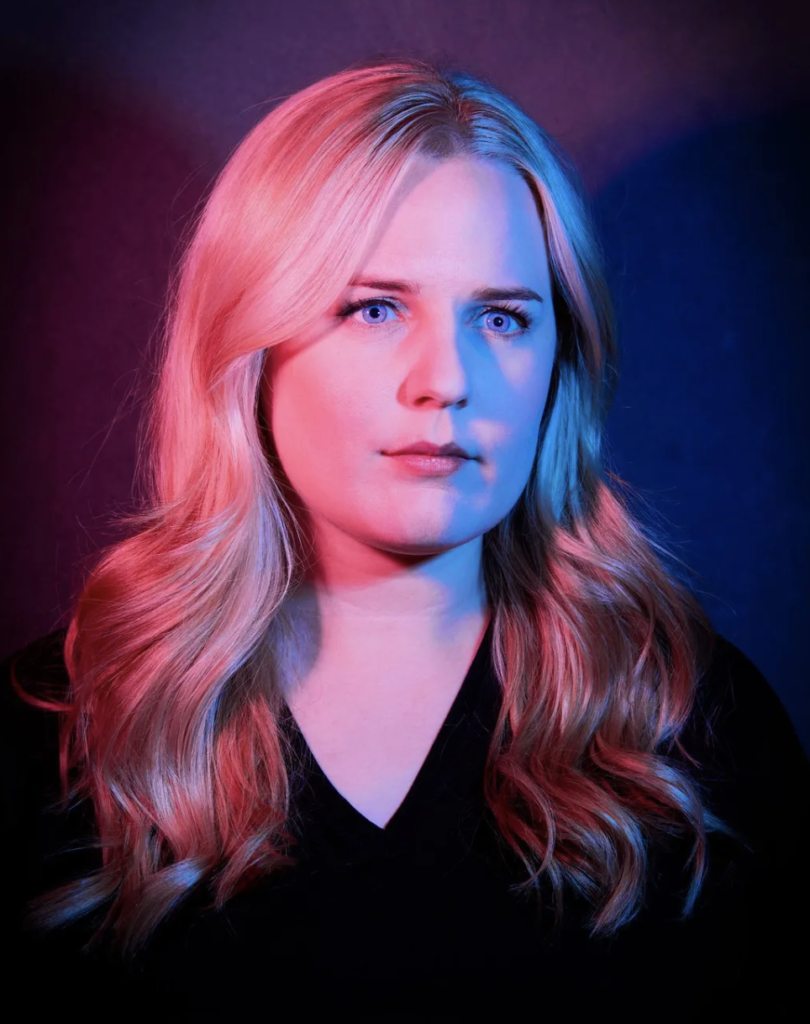 Lindsay Wright is an award-winning composer combining traditional practices with experimental techniques. An exciting new voice in music for media, her scores range from evocative instrumental works; to experimental electro-acoustic soundscapes; to eclectic hybrids of multiple genres.
Recent highlights from her range of projects include the five-part ITV drama series The Walk-In starring Stephen Graham and four-part documentary series The Man Who Played With Fire for Sky and Discovery. She regularly collaborates with artist & composer Tawiah on projects such as the Left Bank Pictures thriller series Without Sin; comedy/drama series Black Ops for BBC 1; and Sky Atlantic's comedy/drama series The Lovers. Upcoming projects include ITV/Britbox's drama miniseries Archie starring Jason Isaacs and Harriet Walter and working again with Tawiah on a new six-part BBC drama series, Domino Day.
Lindsay graduated with a First Class BMus (Hons) degree in Music Technology from the Royal Birmingham Conservatoire, and a MA from the National Film and Television School. She began her career working with many prolific composers including Martin Phipps, Isobel Waller-Bridge and Ruth Barrett, writing additional music for Apple TV's ROAR; Stan Lee's Lucky Man; Sky Atlantic's The Tunnel and feature drama The Aftermath. She was the music editor for season 3-4 of Netflix's flagship series The Crown, resulting in her first Primetime Emmy nomination. She was also the music editor for Amazon Studios' The Feed; Netflix's The Forgotten Battle and ITV's Angela Black,  as well as arranging strings for NBC's Law & Order: Organized Crime.  
In short form media, her music for Mudlarks was nominated for Best Score at the British Short Film Awards and her music for HP's Orchestra campaign won Bronze at the Clio Awards, LIA Awards and Creative Circle Awards, and was a finalist in the 2022 Music and Sound Awards for Best Original Composition in Broadcast Advertising. 
Lindsay currently splits her time between the US and the UK.
Linsday est une compositrice britannique basée à Londres qui compose de la musique pour tous genres de films, télévision et jeux. Elle a travaillé sur de nombreux projets acclamés qui sont entrés en compétition au Royal Television Society, London Film Festival, et Edinburgh International Film Festival, pour en citer quelques-uns.
Lindsay a récemment composé la musique additionnelle pour Lucky Man de Stan Lee, mettant en vedette James Nesbitt ; The Tunnel de Sky Atlantic, avec Stephene Dillane et Clémence Poésy ; et le prochain film long-métrage The Aftermath, avec Keira Knightley et Alexander Skarsgård, qui devrait sortir au cinéma l'année prochaine. Elle vient de terminer la composition musicale de The Bind pour BBC Fillms, produit par Caroline Bartleet qui a remporté un BAFTA, et le court-métrage Entitled dans le cadre de Random Acts de Channel 4.
Lindsay a également travaillé avec Carly Paradis récemment sur le série thriller surnaturelle de Netflix, The Innocents, mettant en vedette Guy Pearce et Sorcha Groundsell, et avec Ben Bartlett pour la série drame de longue durée et applaudie par le critiques, Vera de ITV, avec Brenda Blethyn.
Très musicale depuis très petite, Linsday a grandi en prestant dans des orchestres, des ensembles de chambre et groupes de musique avant de terminer ses études au Royal Birmingham Conservatoire avec un bachelier « First Class BMus (Hons) » et de continuer ses études avec un MA en Composition au National Film and Television School. Elle compose actuellement son premier album original.