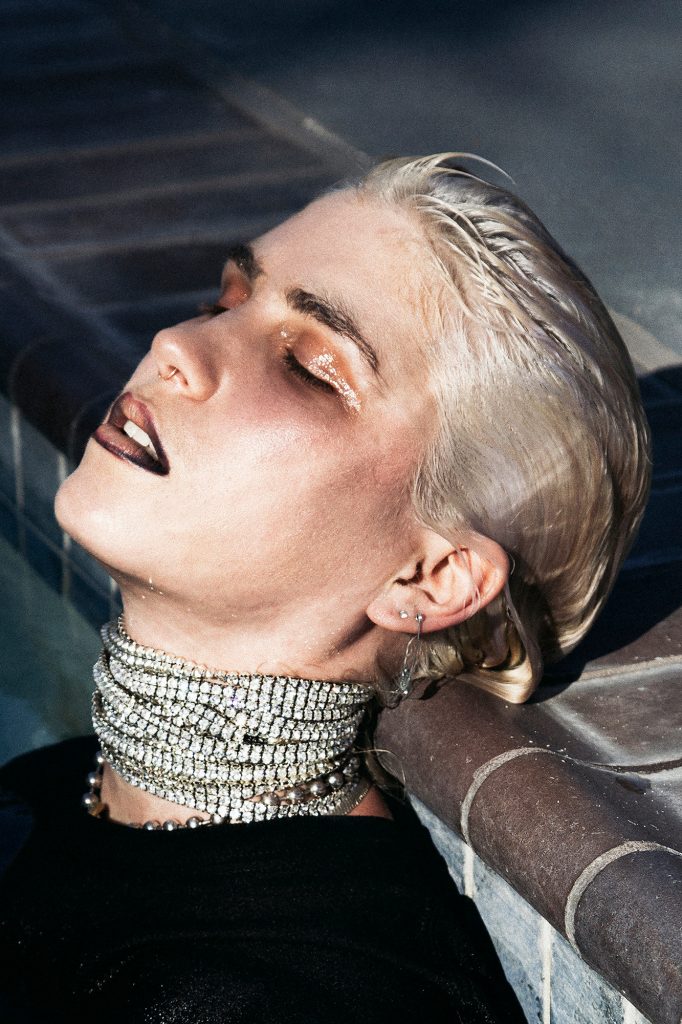 Alexandra Drewchin is an American artist, singer, multi-instrumentalist and composer currently based in New York, performing as Eartheater.
She has released three solo albums – 'Metalepsis' (2015), 'RIP Chrysalis' (2015) and 'IRISIRI' (2018) – as well as a number of singles including the most recent "High Tide," released in 2019 as part of a forthcoming mixtape. 'IRISIRI' has been described as 'push[ing] the whole album into a different realm' (The Quietus), in relation to her use of voice, now as the predominant feature in the music, contrasting to her previous usage of it as a textural element in the music. Her voice provides a range of pitch, textures and vocalisations. 'IRISIRI' boldly explores the themes of gender, sex and the human.
Eartheater has been reviewed by the likes of The Quietus, Resident Advisor, Pitchfork and i-D, and has toured the North America, Europe, Asia and Australia.
Eartheater has had music synced to advertisements such as Converse's 'The Woman Who Lived In A Shoe', and catwalk shows from Chanel, Acne and Proenza Schouler. She has also walked as a model in the recent Mugler show at Paris Fashion Week.
Eartheater collaborated with the Outlands Network on the commissioned piece 'Fracture Patterns' which toured the UK in June 2019, an extraordinary piece of interwoven music and visuals. She also wrote and collaborated on a six-part orchestra with Alarm Will Sound, 'one of the most vital and original ensembles on the American music scene' (NY Times).
Later in 2019, Eartheater released a mixtape named Trinity, made in New York and featuring a number of local producers including AceMo, Kwes Darko, Tony Seltzer, Denzxl, Color Plus, Dadras and Hara Kiri. She is currently finishing her next album for PAN.